Guaranteed Driving Instructor Position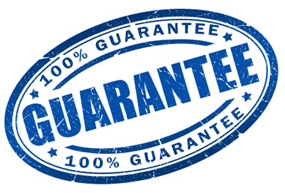 A guaranteed instructor position awaits you with Britannia Driving School once qualified. The position will be at a location within commuting distance of your home address.
As a newly qualified driving instructor working for us you can expect three things: Job Satisfaction, Secure Income and Flexible Hours.
As soon as you have passed Part 2 of the qualifying exams-this should take about 12 weeks after joining the course and getting your CRB-we appoint you to a position with Britannia Driving School to work as a driving instructor in a designated area. This area will often be your immediate neighbourhood, but if that area is already got enough instructors, your area may be a few miles away.
Britannia Driving School uses proven and successful marketing techniques to actively sign up new pupils for you constantly. New pupils are able to book lessons immediately with you through a unique internet diary system, so new pupils are appearing in your diary even whilst you are out teaching! Britannia Driving School operates a 7 days a week call centre using a freephone number. Obviously, Britannia does all the more conventional proven marketing as well, for example Radio Jackie, Yellow Pages, local press, leaflet drops, special offers and incentives. We are also top rated on all the major keywords in Google, Yahoo and MSN for driving schools.
Because we know how effective Britannia Driving School's marketing is, we are able to guarantee that we will find you a minimum of 60 new pupils in your very first 12 months with us. With pupils currently averaging 35 lessons to pass a test, this will secure an annual workload of 2,100 hours, about 42 hours per week.
You find out about your new pupils through a secure internet diary system, which you access using an iPhone or PC etc. You simply call up your diary at any time of day or night to see your bookings. You can update bookings yourself and you can book your own time off as required so that no bookings are made in your personal time.
Most instructors work approximately a 42 hour week but you may work more or less if you wish to. It is entirely up to you when those hours are worked and it's you who decides what time to have off. All that is asked is that you accept some evening and weekend work. Typical annual earnings based on a 42 hour week over 50 weeks are between £36,000 and £44,000.
£704 a week for 32 hourly lessons
£924 a week for 42 hourly lessons
£1,144 a week for 52 hourly lessons

Training with us does not obligate you to work for us. We can even help you set-up your own driving school!
If you decide to train with Britannia Driving School maybe you could soon be enjoying the good things in life.
Open a new chapter in your life as a driving instructor with Britannia-book an appointment to discuss your career options. Contact us by freephone 0800 252 692, email or Apply Online today