ADI Part 1 Top Exam Tips Revealed!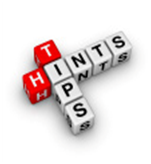 The ADI Part 1 is a computer-based exam and consists of two parts: multiple choice test and hazard perception test. You must pass both sections at the same sitting.
The result will be given to you before you leave the test centre. When you pass, you will also receive an application for the ADI Part 2 driving test.
If you fail one section, you will have to take the whole test again. You must pass the ADI Part 1 exam before you are allowed to book the ADI Part 2 driving test.
Do Your Homework
The ADI Part 1 multiple choice exam closely resembles the learner driver's theory test. The ADI theory test consists of 100 questions compared to 50 on the learner version. Many questions are similar although some questions will be related to driving instruction. We recommend you practice on our Free Online Theory Test question bank until you have a 100% pass rate in all papers.
The ADI Hazard Perception Test closely resembles the learner driver's HPT. We recommend you practice on our Free Online Hazard Perception Test until you scoring 60 out of 75 every time.
To prepare yourself for the ADI Part 1 exam you need to have a reasonable knowledge of our Free Online Highway Code, Driving-the essential skills and The Driving Instructors Handbook.
Start ADI Part 2 driving course before attempting the theory test so that you are familiar with road procedure and can apply what you are learning to practical situations and can get used to anticipating and dealing with hazards in real life situations.
On the Day of the ADI Test Part 1 Exam
You should arrive at the test centre at least 15 minutes before the start time.
Take with you the appointment confirmation and your driving licence. If you don't have a photo card licence, you will also need some sort of photographic identification, such as your passport.
The test is computer-based with one question at a time being shown on the screen
Before you go into the test centre, sit in your car (or some quite place) with the engine turned off, close your eyes and just visualise, what it means to pass the ADI Part 1 Test, and what you have done to achieve that. Visualise coming out of the test centre smiling and waving your pass certificate and your application for the driving ability test about. When you have done that, with your eyes still closed, breathe in very deeply and slowly seven times. That will help to relax you, and put in the right frame of mind.
The ADI Part 1 Multiple Choice Test
The Multiple choice tests consist of 100 questions banded into four sections of 25 questions. You must score 80% in each band and achieve an overall mark of 85% to pass. It's possible to get a score of 94% and still fail if you are weak in a particular band of knowledge.
The time allowed to complete the test is 90 minutes. Four possible answers will be given for each question. Some questions may ask for two or more correct answers.
Tips for the ADI Part1 Multiple Choice Test
You will be given a few minutes' practice-make good use of this time to familiarise yourself with how things work.
When answering the question, try to be calm and relaxed.
Read each question very carefully at least twice. Read answer carefully.
Don't skip words, don't jump to conclusions and don't assume the question says something it doesn't.
At first, answer the questions you find easy. Flag the ones you are not sure about, and then go back to them later. Often, other questions will help you remember the correct answer.
Use the following standard to help you choose the correct answer:

Two answers will be a distracter or a red herring-these should be eliminated.
One answer could be correct under some circumstances.
One answer will be correct under all circumstances (If two correct answers are required then two questions will be correct under all circumstances).
Answer all the questions.
You should have ten minutes or so to spare at the end of the exam. Use this time to re-read your questions and answers – you may spot errors you have made.

If you're unsure about any questions, the computer system allows you to go backwards and forwards through them and to change your answers. If you're really not sure about one, tick the answer you think is the most appropriate. You won't lose any more marks with a wrong answer than you would have by not having answered it.
Make good use of any time left to re-check your answers. Don't be distracted when you see others leaving after only a short while. As well as other ADI candidates, there will also be learners taking their theory test and they have far fewer questions to answer.
ADI Hazard Perception Test
The pass mark is 57 out of 75. There will be 14 different moving scenes on the HPT screen. Thirteen clips will contain one scoreable hazard and one clip will contain two scoreable hazards.
The hazard perception test will start with a short video played on the computer screen that will explain how the hazard perception test works and what you need to do. At the end of this clip you have the option to go onto the test or play the tutorial again.
Tips for the ADI Part1 Hazard Perception Test
Take a three minute break before attempting the HPT part of the examination. You are allowed this break and you need this time to focus your mind fully on the HPT.
Click the left or right mouse button whenever you think you can see a hazard developing.
The hazard clips start with a count down from 10, to make sure that you are ready. Your first click should take place as soon as countdown is finished, to avoid missing any hazard at the start that you might not see.
To achieve a high score you must press for all hazards you spot and anytime something moves, be it vehicular or pedestrian.
Click your mouse button as soon as you spot a hazard and if it continues to materialise continue to click the mouse button. This will ensure that you click within the scoring window. A hazard is anything that could cause a driver to reduce speed, swerve or stop. The HPT is mainly concerned with developing hazards, e.g. pedestrians about to cross the road, a car emerging from a junction on the left, a parked car getting ready to pull out, a van turning right across traffic, a green traffic light that changes as you approach, roadwork's etc.
You should be OK with several clicks per hazard as long as you don't click rhythmically. Making several clicks per hazard is important, because even if the first one is "too early", the others will be noted within the "scoring window."
An invisible scoreable hazard window opens (on the computer screen) not when the hazard is first seen but ½ second later. It would appear you have a better chance of scoring high if the mouse is clicked twice, the instant you see a developing hazard and ½ second later.
Don't overanalyse the clip, just click if you see any hazard and then click again but don't click rhythmically.
On each clip you should be clicking about 8 to 12 times. You can click up to 15 times on each clip and not be penalised, providing you don't click rhythmically. Clicking twice on a particular hazard is OK, but if you click three times in sequence it would be considered as rhythmic and you would penalised on that particular clip.
Testimonials:
"The Part 1 classes were informative, flexible and one to one. Simon my tutor, was an excellent motivator and very helpful. I passed Part 1 first time with 97 for the theory and 61 for the hazard test. I love Britannia!" Mr G Nikodinoski –Mitcham, London
"I'm very happy with the excellent one to one tuition I received for my Part 1 from Britannia. I got 63 (HPT) and 89 for the multiple choice test on the first attempt. I have only praise for my trainer and Britannia Driving School." Mr T Reginald-Wimbledon, London
Good Luck on You're ADI Part 1 Driving Test!
Open a new chapter in your life as a driving instructor with Britannia-book an appointment to discuss your ADI Part 1 training options. Contact us by freephone 0800 252 692, email or Apply Online today