ADI Part 3 Sample Brief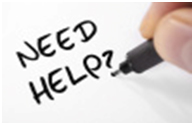 "A brief should be like a women's skirt, short enough to be interesting and long enough to cover the essentials" -Simon Bush (ORDIT)
Phase 1 Brief: Beginner-moving off and stopping and mirrors
Briefing Time: Approximately 8 minutes (at site)-instructor to drive to a suitable location.
Supervising Examiner (SE):
"For the first phase I would like you to instruct me in moving off and making normal stops, assuming that I'm a beginner. I had one lesson last week when the instructor explained the controls.
I'm not too sure about when to use the mirrors. I'll direct you to a suitable location for the exercise. Have you any questions?"

Instructor:
Good afternoon. I'm going to be your instructor today. My name is Mark Brown, please call me Mark. May I call you by your first name? Which is…?
Today I'm going to teach you how to move off and stop safely and under control and I will also teach how and when to use the mirrors and why we use the mirrors.
What we're going to do is drive to a reasonably quite street where we can carry out this exercise. At the location we'll swap seats and I'll then give you a full briefing on the subject.
As you drive along make comments about what you are doing, i.e. "I'm checking the mirrors now because I'm going to take a left hand turn".
When you get to the location, swap seats with the "pupil", so the "pupil" is now in the driver seat.
Watching the "pupil" ask him/her to carry out the safety routine that they were taught last week
OK Peter, now I'll explain about the importance of rear vision and also how and when to use the mirrors.
It's important to make sure that the mirrors are clean and properly adjusted so that you always get the best possible view of what's going on behind.
By checking the mirrors regularly you'll be able to monitor the behaviour of road users behind you.
As a general guideline you should check the mirrors about every 4 to 5 seconds with a quick glance.
It's not necessary to move your head-eye movement is sufficient for the interior mirror.
It's not enough to look in the mirrors; you must make effective use of them. This means acting sensibly on what you see.
There are some important times when the mirrors must be used and these are:
Well before changing direction
Well before overtaking
Well before changing speed
Well before signalling
To help you remember to use the mirrors in the correct sequence we use the initials M-SM, which stands for:
Mirrors
Signal
Manoeuvre
The door mirrors will give you a fuller picture of what is happening to the rear and sides of your vehicle. They must be checked well before you change direction, for example changing lanes, driving around parked vehicles etc.
The door mirrors are very useful for checking bikes and motorbikes that might sneak up inside, or outside of the car.
However, there are areas not covered by the mirrors. These areas are called blind spots. If you look at this diagram (picture) I'll explain what I mean.
In order to check these blind spots, which could hide pedestrians or any other road users you must turn your head *and shoulder if necessary) and physically check to see if other road users are around.
Get the pupil to carry out the necessary actions.
Any questions on mirrors or blind spots?
Ok. Now I'm going to brief you on moving off. There are four ways to move off.
On the level
Uphill
Downhill
At an angle – from behind a parked vehicle
Today we will deal with moving off on the level, using the sequence P-O-M, which stands for:
P-Preparation
O-Observation
M-manoeuvre
We're going to do this as a dry run (engine off) first of all to make sure you're quite clear about everything. Imagine that the engine is running and follow my brief.
Preparation
Clutch down and keep it down
Hand on gear lever, palm away from you
Select first gear and put hand back on the steering wheel
Set the gas-about the thickness of two £1 coins
Slowly bring the clutch up until the engine note changes slightly
Keep both feet still
Observation
Take a good all-around observation including mirrors
Manoeuvre
Signal, if necessary
Release handbrake and put hand back on steering wheel
Clutch up slightly – the thickness of a 10p coin and as soon as the car starts to move keep both feet still
Steer slightly right to move away from the kerb
Steer slightly left to a normal driving position about 3 feet from the kerb
Clutch fully and smoothly up, rest your left foot on floor
Check mirrors, if safe a little more gas
To pull up I will say to you:
"Pull up on the left where it's safe and convenient"
Check mirrors – interior and door mirrors
Signal if necessary
Ease off the gas
Steer slightly left
Cover brake, cover clutch
Steer slightly right to position close and parallel to kerb-about a tyres width from the kerb.
Clutch down
Gently brake to stop
Keep both feet down and both hands on the steering wheel
When the car has completely stopped: apply handbrake-select neutral-rest your feet-cancel signal.
Any questions? Ok that's my brief now we're going to do that for real – I'm going to talk you through every step of the way. After that I'll prompt you and then let you have a go on your own.
Some dos and don'ts on Briefs
Do
Write the brief in your own words-words you're comfortable with. Don't copy somebody else's brief.
Abbreviate all key points from PST26 marking sheets for each topic e.g. Sp+, Sp-, Coa (coasting), etc
List these abbreviations (not words) along the margins of manual diagrams related to the topic.
Use the above abbreviations as prompts to brief on the topic at hand
Practice your briefs on learner drivers- practice makes perfect.
Ask a few simple questions on what has been taught.
Sum up at the end of the brief with few questions.
Don't
Spend more than 8 minutes on the brief (except the Controls brief) should be "brief" and only include points listed in PST26 marking sheets. You are not expected to try to include in the briefings, every single element you can think of relating to the subject. It's vital you leave at least 20 minutes for the practical element of the test.
Try to learn your briefs word for word, just Abbreviate key points from PST26 marking sheets for a particular topic and use them as prompts to deliver your brief.
Read verbatim from a script. The SE is not interested in your reading ability.
Good Luck!
Small step a giant opportunity – book an appointment to discuss your career options today. Contact us by freephone 0800 252 692, email or Apply Online Now!