Your next step is to contact us by phone, email, or by contact form provided below and arrange to see our Director of Recruitment who will assess your suitability and answer all your questions about becoming a driving instructor, without any obligation to take the Course.
Our guarantee of an instructor position, the training and your contribution towards the cost as well as the Government tests will all be fully explained to you as well as details of the high earnings and long-term job security you could enjoy once you are selected for our training and have qualified as a Government Approved Driving Instructor.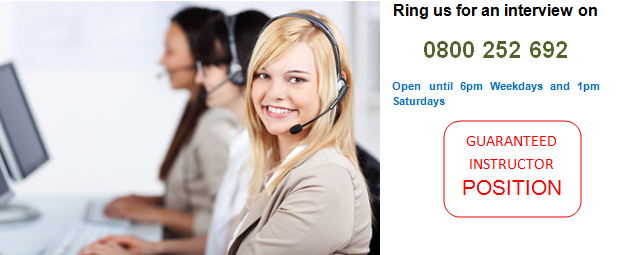 Training with us does not obligate you to work for us. We can even help you set-up your own driving school!
Testimonials:
"I needed to be earning in the shortest time possible due to my redundancy and would not have been on the road teaching in less than 12 weeks (after receiving my CRB clearance) without the care, attention and one to one training provided by your Training Officers. It's really very rewarding job with a secure future and you're staff keeps my diary very busy. Thanks a million Britannia, keep the work coming." Mr P Owen, formerly sales assistant, London
After working with Britannia Driving School for three years-after passing my instructor exams- I decided to start my own driving school with the help, assistance and blessing of Britannia. According to my research and talking to successful independent instructors, you need at least three years of experience before you can branch out on your own successfully. My school is proving extremely successful thanks to the help and expertise provided by Britannia Driving School." Mr J Lindahl formerly self-employed, Surrey