Becoming a driving instructor is a very rewarding choice of career- It gives you the freedom to be your own boss, working times and days to suit your life, it also helps you become an important figure in the lives of inexperienced drivers, helping them to gain their independence on our roads. At Britannia we all remember our first driving instructors!
Here at Britannia Driving School we continually work hard to introduce new pupils to all our driving instructors, we give them the edge over the competition. We are different to other driving schools as most of Britannia's income is spent on the following.
MARKETING: Google, Yellow pages, car livery, internet sites, direct marketing, Offering freephone lines for both landlines and mobile phones, and of course mostly by personal recommendation!
BRITANNIA'S WEBSITE: Our website is a field leader, attracting over 2 million users annually. Major keywords like "driving schools" will take you to a list of search results on search engines and Britannia Driving School will appear at the top from around 153 million driving school results.
BRITANNIA DRIVING SCHOOL OFFICE: Our office is open five days a week to driving instructors and the public. The Britannia telesales staff are highly trained and very motivated, their selling skills will keep you topped up with pupils all year round.
INTERNET DIARY: Pupils are given allocation to instructors according to postal codes and diary requirements and added to our bespoke internet diary. We have a message board to help instructors communicate directly with the office team and vice versa, the diary can be updated and reached by smart phone or computer alike globally.
PRE-PAYMENT: Unlike other schools Britannia has a pre-payment system which eliminates last minute cancellations by pupils.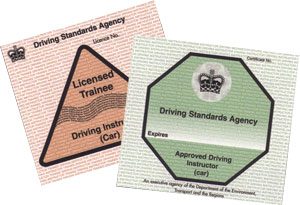 SUPPORT: Help and advice is always readily available in the office for face to face advice or a phone call away, whether you need help with teaching, book keeping or accounts.
WHY CHOOSE BRITANNIA DRIVING SCHOOL?
Britannia will provide instant access to large marketing base, as well as a largely beneficial association with one of the most trusted brands in driving tuition in Great London. Our brand name attracts substantial number of quality pupils, which helps instructors to minimise cancellations and retain pupils.
INTERESTED: Why Not give our friendly office staff a call, chat online or send an email you will be invited for a non-obligation friendly chat and a coffee, all your questions will be answered and you will be assessed on your suitability to becoming a driving instructor.