RECKLESS drivers have been speeding at over three times the limit on empty roads during the coronavirus lockdown.
Police chiefs have slammed the speed demons for using empty motorways as a "personal racetrack", as one driver from London was recently clocked doing 134mph in a 40mph zone.
While data from the Department of Transport has shown a decrease in motor vehicle use of two thirds over the past month, senior officers say that speeding is up by nearly 50 per cent, the Daily Telegraph reported. Police have warned that incidents caused by speeding could take up "vital resources" in the NHS and the police that are already stretched by the coronavirus crisis.
Superintendent Julie Ellison, from the Greater Manchester Police, said the force had seen "a massive increase in speeding offences" since the beginning of the lockdown. She added that one driver in the city was recorded doing 115mph on a 40mph road, with another reaching speeds of 129mph on the M62.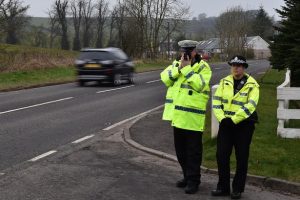 It comes as the Metropolitan Police are even set to launch a special unit to crack down on speeders in the capital, which has seen seven people killed in road traffic accidents since the beginning of the lockdown. Superintendent Andy Cox, from the Met Police, will be heading the unit and vowed that police would come down hard on "unacceptable" speeding. He told the Telegraph: "In some roads where we have checks, the average speed has increased by more than 50 per cent and one 20mph road is averaging 40mph. "Such behaviour is totally unacceptable and increases the chances of a serious collision.
It comes after police arrested a biker who was caught doing 150mph on a motorway earlier this month. Police followed the bike off the M23 to Fulking, West Sussex, where the rider momentarily managed to slip out of sight. Chief Inspector Michael Hodder said the biker was "lucky to be alive" and urged drivers not to speed on empty roads.
It was revealed today drivers booked on speed awareness courses will be taken online as all class based courses are suspended until June.