With so many driving schools and independent driving instructors out there, why choose Britannia?
Here at Britannia we are dedicated to giving impeccable customer service at all times, ensuring you get the best possible help and support when it comes to booking in your driving lessons. Our helpful office staff are at your beck and call to offer our expertise in finding an instructor who is tailored to your learning style.
What makes us different to other schools?
Unlike the majority of local schools we have a head office where you are able to walk in and book a driving lesson on the spot, or just have a friendly chat about your driving needs. We have an easily accessible live chat option on our website whereby you can speak with us directly between 9-6pm Monday – Friday, via this option you are able to get more information or check when your next lesson is etc. We also answer all our calls so no unhelpful call centers!
We know  our instructors, the cars they drive, which postcodes and test centers they cover. We also will be able to determine the type of instructor you need from any information you give us, such as which days/times you are available for lessons as we are up to date with the days and times the instructors work.
We have an extensive website where you can find answers to common questions relating to driving or taking lessons as well as help with theory such as mock tests, with a fully up to date price list and an option send in a booking request and we respond to emails as they come through to the minute.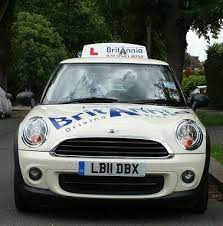 We offer pay as you go lessons as well as block bookings with a discount for 12 or more! Plus an introductory offer for new students, who are complete beginners.
We offer 1 hour lessons! And we mean 1hour not 45 mins.
We offer door to door service where possible and if not our helpful office staff will help you find an easy meeting point for you to meet your instructor.
No extra charges for Weekend or evening lessons and our lessons are all a set fee so no paying extra for manual or automatic!
We have a no piggy backing policy, so you will never have any other students in the car with you on your lesson.
If this all sounds good to you, then get in touch with us. Our friendly office staff are waiting to help you invest in your future by starting your driving journey.