Our instructors at Britannia Driving School recommend , to pass their driving test, the average learner requires 40 to 50 hours of teaching on the road. But with the recent changes to the UK's lockdown guidelines, when can lessons start again?
No date has been given for when drivings lessons might be able to resume.
Under the government's new guidelines, people in England have been instructed to go back to work if they cannot work from home and it is safe to do so.
However, in the case of driving instructors, it is not possible to maintain social distancing in the car with a learner. This means driving lessons should not be conducted during the lockdown, unless it's for key workers. Driving tests have also been put on hold for up to three months as from March 2020, driving tests and theory tests were cancelled or moved to a later date,but emergency tests are available to those whose work is critical in the coronavirus response.
A statement from the National Associations Strategic Partnership (NASP) read: "Any decision to return to on-road training needs to be carefully evaluated by each individual trainer (and training school) and all the risks considered and weighted accordingly.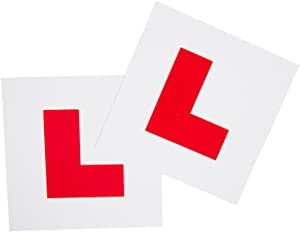 "So far we have urged caution on this issue and recommended that training should be restricted to that of key workers with an essential need to acquire a new licence or develop their driving for the purposes of driving for work or for essential journeys to work locations. However we cannot make any decisions for you, NASP recommends this is done with your risk and discretion.
"What can do is offer advice and guidance on the risks associated with delivering training at this time, how to evaluate them and how to manage them. NASP will send out our updated guidelines in a few days, Nasp will be working together to deliver under gudance for the industry at large.
"However no one at this time should feel coerced into returning to training"
Driving instructors are among the professions to be hit hard by the COVID-19 lockdown as many are self-employed.
Chris Bensted, who has been an instructor for 12 years, told Kent Live: "The interesting thing about driving instructors, even in big companies is that everyone is an individual instructor.
"This means that they are a group of individual instructors who are self-employed.
"About 40% of instructors aren't getting help and are not eligible for Universal Credit."