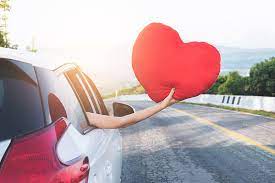 With Valentines day coming up it is important to remember to follow the rules. Compare market's motor insurance experts have laid out driving offenses which loved-up motorists might unwittingly commit.
Motorists who leave their car engines running when picking up their love could be slapped with an £80 fine for "stationary idling", under rule 123 of the Highway Code. If you are wanting to shower your valentine in lavish gifts such as big heart balloons risk getting a £1000.00 fine if anything blocks the view.
The same £1,000 fine could be handed out to couples who wear clothes affecting their ability to drive, under rule 97 of the Highway Code.This includes high heels, flowing dresses or blindfolds, all of which can interfere with reaction times on the road. Also if you can't walk properly in those 6 inch heels then you have to consider if you can drive in them, but beware if you need to take them off maybe carry a spare pair of shoes in your boot as driving barefoot could also land you in trouble.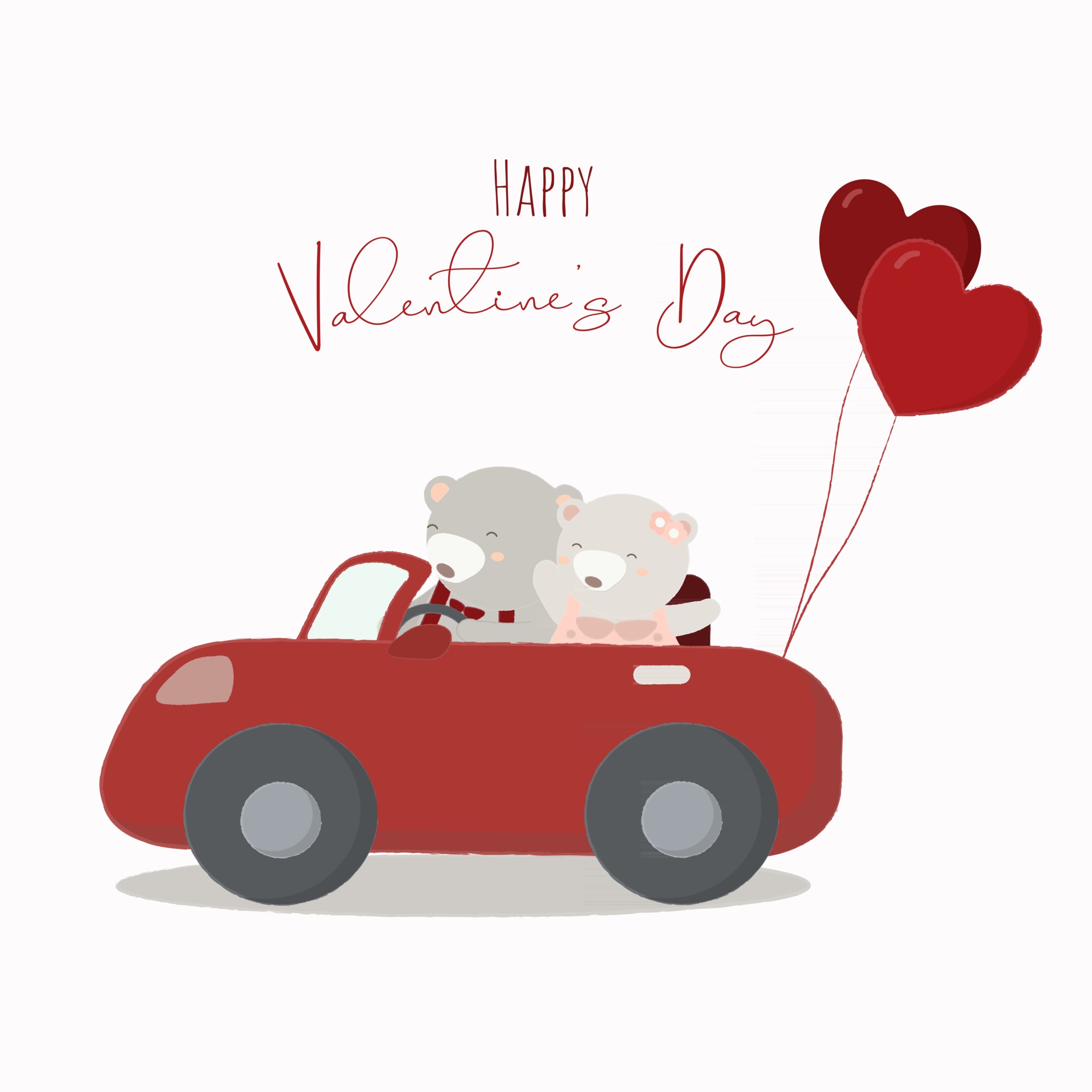 Whilst driving resist the urge to take a selfie or you could risk a £1,000 fine! Another temptation whilst driving could be the temptation to hold hands whilst driving, Rule 160 of the Highway Code states that drivers should drive with both hands on the wheel and avoid all distractions.
Even if frisky drivers avoid a prison sentence, they could be given an unlimited fine, a driving disqualification or anywhere between 3 and 11 points.
Needless to say, couples should also steer clear of drink-driving this Valentine's Day.
Julie Daniels, a motor insurance expert at comparison site Compare The Market, told the Daily Record: "With all the extra excitement and anticipation of the most romantic day of the year, some drivers might find themselves getting distracted behind the wheel.
"However, it's incredibly important that they are following the rules of the road and practicing safe driving not only avoid fines, but to keep themselves and their date safe.
"Make sure any gifts or balloons do not impact your view of the road, that your outfit or shoes won't hinder your ability to control the vehicle, and that you either choose the romantic music before you set off, or let your date play DJ.
"And above all else, keep your eyes on the road and don't get distracted by trying to impress your date."