THOUSANDS of learner drivers were struggling to book their driving test this morning after the DVSA website crashed again.
More than 100,000 people were placed in a virtual queue after more driving test slots were released today.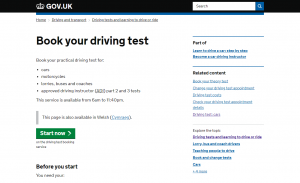 Learners had complained that the website was still crashing for them shortly after it reopened after 8am this morning.
The Driver & Vehicle Standards Agency (DVSA), which is in charge of booking driving tests, says the website is now working – but with the queuing system in place.
It comes after the DVSA website also crashed on Friday as it opened for the first time since the coronavirus crisis.
The government suspended driving tests on March 20 as the UK was gripped by the coronavirus pandemic.
Frustrated learner drivers joked the DVSA could "keep their licence" this morning after struggling to get online.
One tweeted: "Just gone to book my driving test to be in a queue with 73,000 PEOPLE, just keep my licence who can be arsed."
Another said: "Just logged onto the driving test… I have 105,092 users in front of me in the queue…"
A third tweeted: "Probably the longest queue I have had in my entire life 99,606. Wish me luck."
A fourth said: "Nothing like spending four days doing maintenance on your site, only for it to crash 30 seconds after re-opening. Cracking effort."
Another tweeted: "Absolutely ridiculous service DVSA wasted 12 hours of my time trying to book a driving test on Friday and Saturday, then closing the website until today for 'essential maintenance' yet all the website still does is crash!"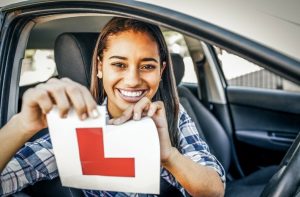 When Britannia Driving School tried to access the DVSA website this morning, we were placed in a queue with 192145 people ahead of us.
The DVSA is only releasing limited driving slots so that learners and examiners can comply with social distancing restrictions.
It confirmed in a tweet that it had 35,675 tests available over the next 6 weeks, but it's not clear if the DVSA is offering spaces beyond this timeframe.
The DVSA was supposed to release more tests this Monday, August 24, but it pushed the next batch back until 8am today due to "unprecedented demand".
It said "essential maintenance" was done over the weekend to help the website to cope with the number of bookings.
Those who had their driving tests booked before lockdown measures were introduced were allowed to rebook from July 25 to help with the backlog.
The theory tests resumed on July 4.
The DVSA apologised to those who were struggling to get online in a tweet this morning.
It tweeted: "Driving test booking service update.
"For those who have experienced a problem with getting into the booking system, please try again.
"You should now be able to get into the booking system queue. Sorry for any inconvenience."