The Department for Transport announced on 25 March that all cars, vans and motorcycles which usually would require an MOT will be exempted from needing a test for six months from 30 March onwards. Drivers were told they would be held responsible for ensuring their vehicles remained roadworthy during the test extension, else face fines of £2,500 if caught at the wheel of an unsafe car post lockdown.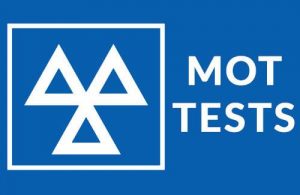 Only frontline workers reliant on their motors to get to and from work were told to continue having their vehicles tested during the strict restrictions to ensure their cars were safe to continue using on a daily basis.
The most MOTs were carried out in in the Birmingham area with 21,324 drivers taking their vehicles in for a test in April, and 18,170 assessments were carried out by garages in the Sheffield postcode area last month.
Perth in Central Scotland saw the biggest drop in MOTs last month, with tests down 86 per cent compared to March. Inverness saw 86 per cent fewer MOTs in April compared to the month previous.
Alex Buttle, director of Motorway.co.uk, said it was 'surprising' to see that three quarters of a million inspections had been carried out last month despite the government's six-month MOT-test holiday
'These figures from the DVSA show that despite motorists having the opportunity to postpone their MOT test, many have chosen not to do so, ' he explained.
'Many garages are still open for MOTs, and anyone driving an older vehicle, which tend to be more susceptible to problems due to wear and tear, might be wise to take their car in close to the original MOT date to give it a full check and service.
'It will give them the peace of mind that it's in good condition and mechanically sound at the present time.
'And if owners are looking to protect the value of their car for selling in the future, then a heavily-delayed MOT may be an issue for some buyers.'