Fire brigade bosses have rubbished claims that bottles of hand sanitiser could catch fire if they are left in hot cars.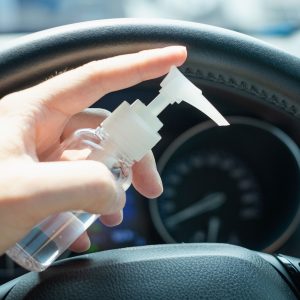 The National Fire Chiefs Council confirmed that "hand sanitiser kept in cars do not pose a fire risk", after NHS bosses issued a warning to staff.
The internal memo from NHS Property Services claimed it had received a "number of reports of hand sanitiser being the cause of fires when left in vehicles in the hot weather the UK is currently experiencing".
It told workers that the current heatwave could mean alcohol-based gels reach their "flash point", which would see them burst into flames when the vapour in them comes into contact with hot air.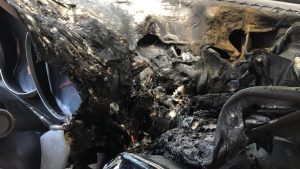 Demand for hand sanitiser has sky-rocketed during the coronavirus pandemic, which caused major concern about potential fires.
But after the warning was shared widely online, NHS bosses have now clarified hand sanitiser cannot ignite on its own and would need a spark to be set alight.
An NHS Property Services spokesman told Sky News the alarm was raised by union safety officers who had heard about hand sanitiser car fires in the US.