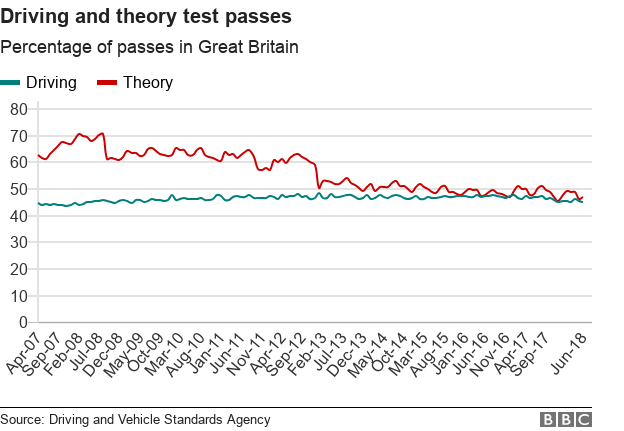 Pass rates have remained (fairly) steady since last December. When the changes started the pass rate has been 45.5%.
It's easier to pass in less busy areas. London appears to be the worst place to do the test, with half of the city's test centres among the lowest pass rates.
Safe driving, from Britannia!