Driving tests were suspended in England, Scotland and Wales for three months from 20 March. So unless it was booked for a date after 20 June, the test will not take place as planned. A similar situation is in place in Northern Ireland.
A new date for anyone whose test is cancelled will be automatically sent out by the Driver and Vehicles Standards Agency (DVSA). You cannot book a new date for a driving test yourself.
You can still apply for an emergency driving test if you're classed as a critical worker.
In Scotland, Wales and Northern Ireland, taking a family member out for a driving lesson is still not allowed, as it is not counted as an essential journey.
The Department for Transport has indicated that this is also still the case In England, despite the recent lockdown changes. However, the AA says it's not clear whether this would be the case if, for example, a driving lesson was given on the way to do essential shopping.
NASP advises that trainers should carefully evaluate the risks of on-road training at this time, and establish whether there is an essential need for such before taking on any new key worker pupil.
We remind trainers that they engage in in-vehicle training during this period entirely at their own discretion due to the risks involved.
The type of training NASP deems unessential, and should therefore be avoided includes:
Learner and novice training of any non-key worker
Learner and novice driver/rider training from scratch where the pupil is a key worker but does not have an essential need to drive at this time, ie they can use other modes of transport to commute and they are not required to drive for work. It is also unlikely that new learners would pass their test soon enough to be able to undertake a useful and safe driving role as a key worker at this time. It could also cause too much road risk to encourage novice drivers to rapidly gain a licence and undertake pressured occupational driving roles at this time
Training or driver/rider development of a driver or rider who is not a key worker
Training or driver development where the key worker (whether full licence holder, vocational licence holder etc) does not have an essential need to drive in their role (ie they are not driving for work or could commute using alternative forms of transport)
Training which would deem necessary :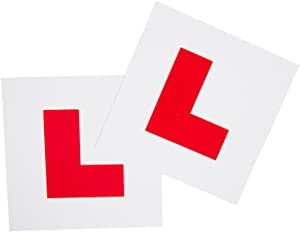 Key workers who have a practical emergency test confirmed with DVSA
Key workers requiring new licences for essential front line roles, such as emergency response workers acquiring a first licence or needing licences in new categories
Key workers needing driver or rider development in order to safely and competently drive or ride in different/new vehicles which they are unused to in the same licence category, ie delivery drivers
Key workers needing driver or rider development to drive in a new, or increased, occupational context and whose driving risk may therefore be greater. This includes increased commuting to multiple work locations and increased driving/riding in contexts they are unused to such as motorway driving, driving after dark, rural roads, unfamiliar vehicles, UK familiarisation