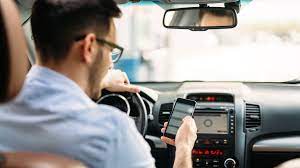 Drivers who kill while using a mobile phone will now face life in prison under tough new laws that came into effect this week, maximum laws will be imposed on those who take a life while under the influence of alcohol or drugs. Its always best to not drink any alcohol when you are going to be driving but the legal limit is:
| Level of alcohol | England, Wales and Northern Ireland | Scotland |
| --- | --- | --- |
| Micrograms per 100 millilitres of breath | 35 | 22 |
| Milligrammes per 100 millilitres of blood | 80 | 50 |
| Milligrammes per 100 millilitres of urine | 107 | 67 |
UK Drink driving statistics:
| | | |
| --- | --- | --- |
| 2020 | Total drink driving convictions | 28,171 |
| 2020 | Drivers admitting to driving when believing they were over the limit | 140,000 |
| 2020 | Road traffic accidents involving a drink driver | 4,640 |
| 2019 | People injured or killed in a road traffic accident involving a drunk driver | 7,800 |
Regarding using a mobile phone: The Police, Crime, Sentencing and Courts Act will be creating a new offence of causing serious injury by careless driving came into force on June 28, 2022. Judges have been given the power to impose maximum sentences to drivers who break the new laws.

The law still applies to you if you're:
stopped at traffic lights
queuing in traffic
supervising a learner driver
driving a car that turns off the engine when you stop moving
holding and using a device that's offline or in flight mode
You can use a device held in your hand if:
you need to call 999 or 112 in an emergency and it's unsafe or impractical to stop
you're safely parked
you're making a contactless payment in a vehicle that is not moving, for example at a drive-through restaurant
you're using the device to park your vehicle remotely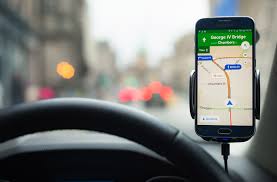 You can use devices with hands-free access, as long as you do not hold them at any time during usage. Hands-free access means using, for example:
a Bluetooth headset
voice command
a dashboard holder or mat
a windscreen mount
a built-in sat nav
The device must not block your view of the road and traffic ahead.
You can get 6 penalty points and a £200 fine if you hold and use a phone, sat nav, tablet, or any device that can send and receive data while driving or riding a motorcycle.
You'll also lose your licence if you passed your driving test in the last 2 years.
You can get 3 penalty points if you do not have a full view of the road and traffic ahead or proper control of the vehicle.
You can also be taken to court where you can:
get a maximum fine of £1,000 (£2,500 if you're driving a lorry or bus)
Rebecca from Britannia says:
" Driving whilst under the influence of alcohol or drugs often ends in terrible accidents resulting in death, when you are out enjoying yourself and driving its always best to not have any alcohol and certainly no recreational drugs. Even some prescription medication is not advisable to drive whilst taking (always read the label and consult with your doctor if you are unsure). Using a device whilst driving can be equally as dangerous as it dramatically impairs your concentration lowering your ability to asses risks "